(below is a pic from Anna Maria Horner's booth that I thought was so cute with all of those darling booties on display! Just had to start out with it.)



Yes, it's true...finally I have been able to successfully upload a few of my pictures. There are more where these came from, but they will have to wait for another day when I have more time. (When's that???)
Now...mind you, I never claimed to be a great photographer, and with my little digital camera, well let's just say they aren't exactly professional quality.
But I will show you what I've got. Most of them are just snapshots, un-staged and unedited.
This will give you a little taste of what quilt market was like in Minneapolis this last May. It was really fun to be there, just floating around!

So here goes: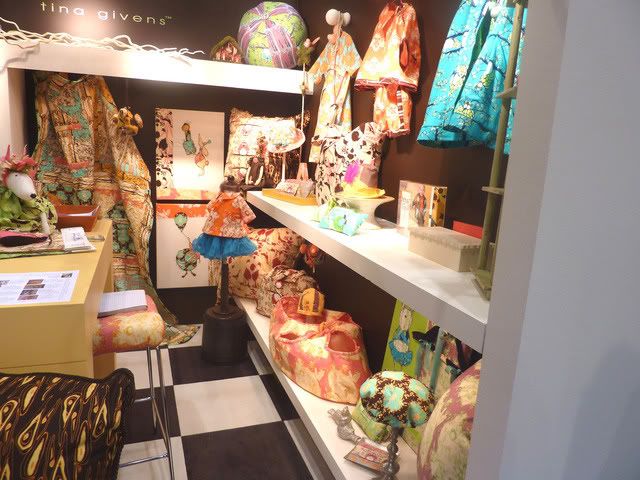 This is Tina Givens' booth. We stopped in to visit Tina, because we always have a great laugh when we're with her. Seriously, we were crying tears of laughter. Tina is a total hoot! (Funny... there are owls in her newest line)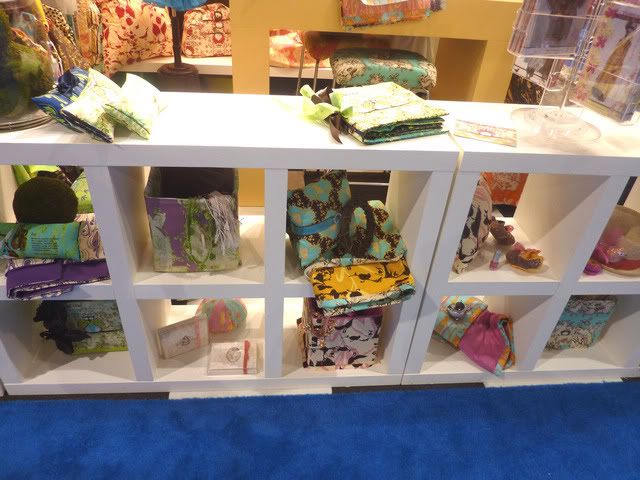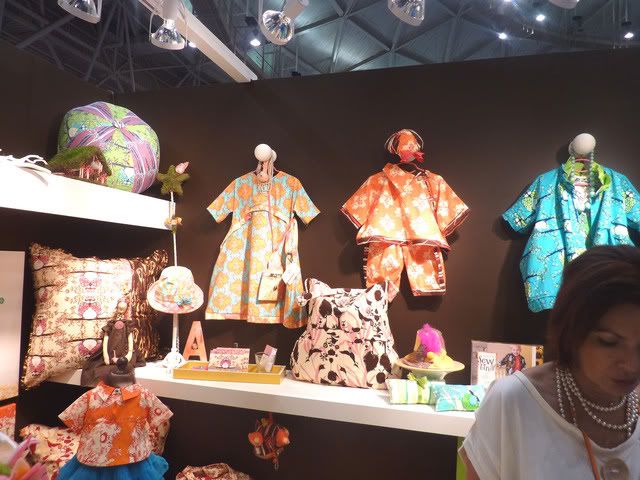 Here below is one of Tina's amazing "creatures". She makes them up in her head, and then creates them. They are so adorable! She turned the bunny upside-down to show us the jewels that got stuck in her tail.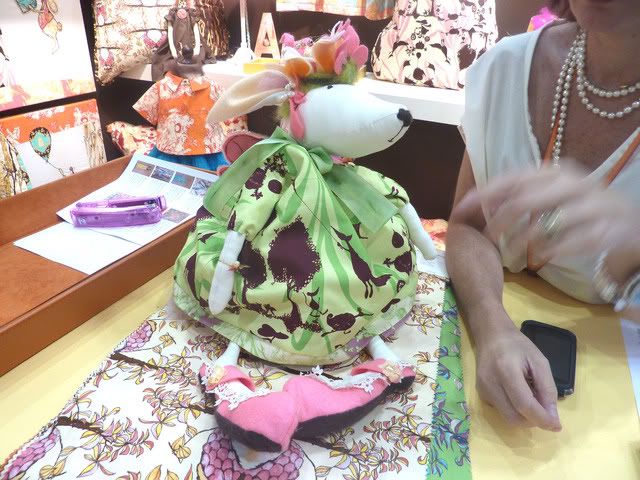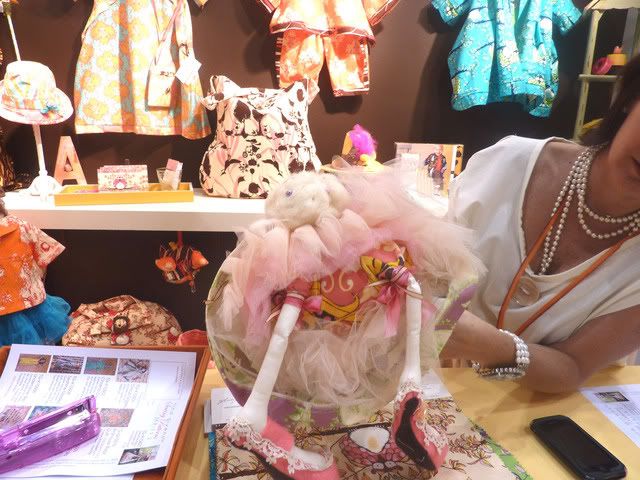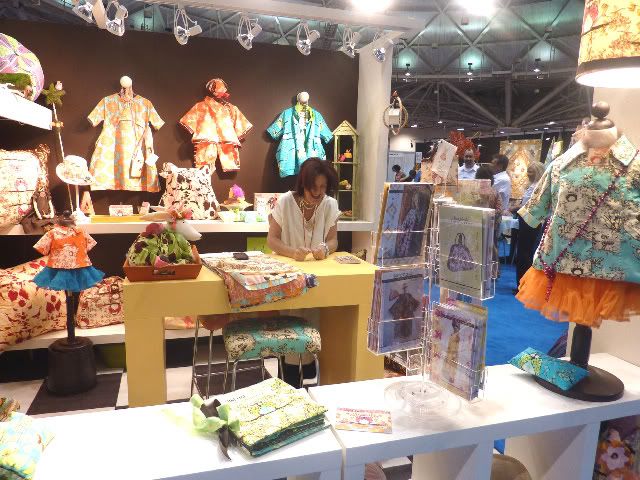 Here's Tina (above), laughing at herself! (caught 'ya!)'

and below is the always inspiring Amy Butler booth. TOO good.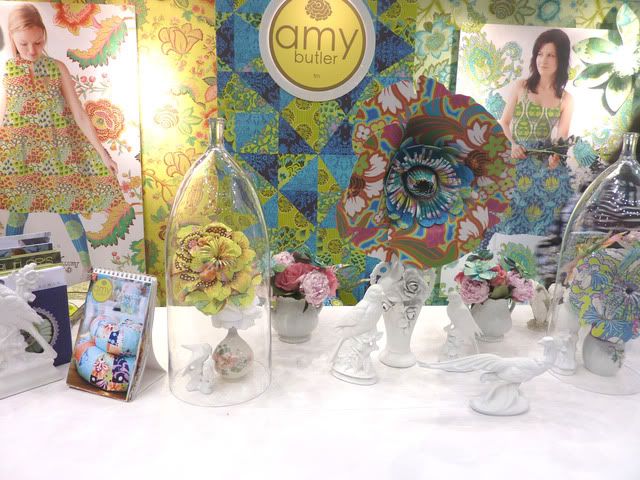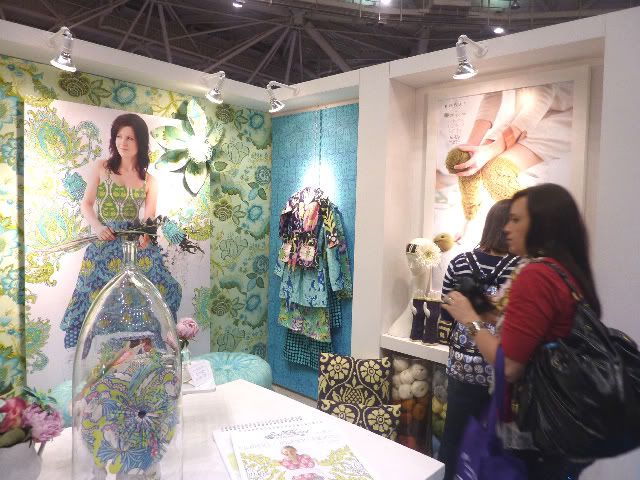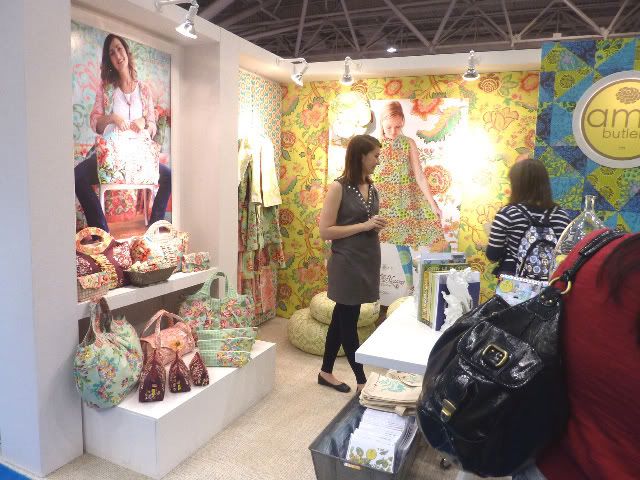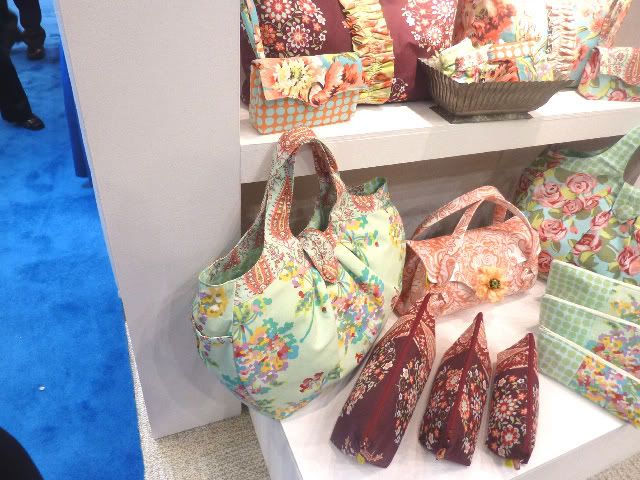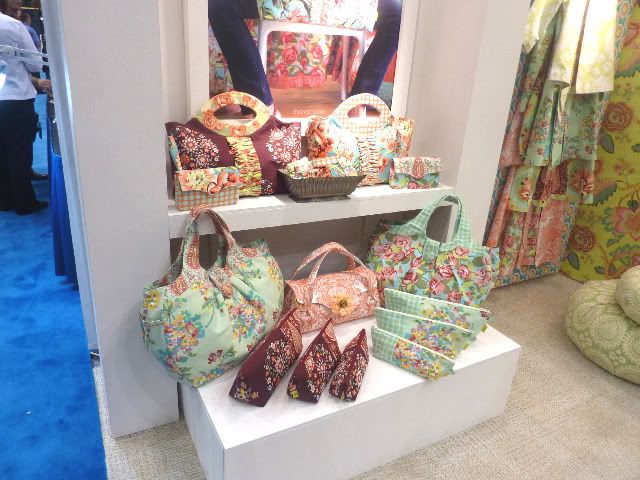 Here, below is Sandi Henderson's booth. she's a friend. she looks fabulous!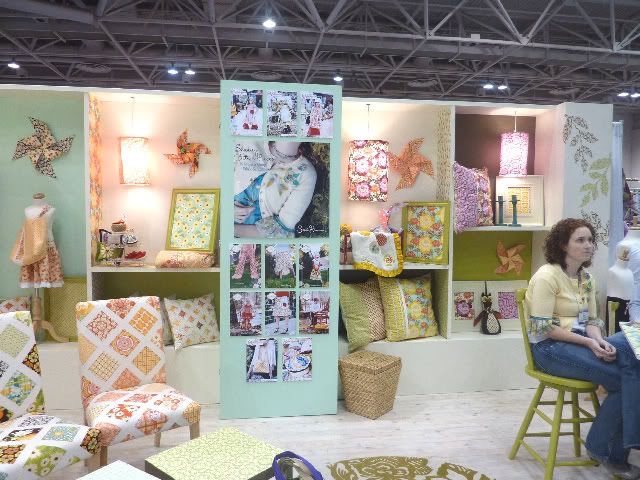 She's just doing a little PR work here. That's her hubby there, seated. He's super supportive.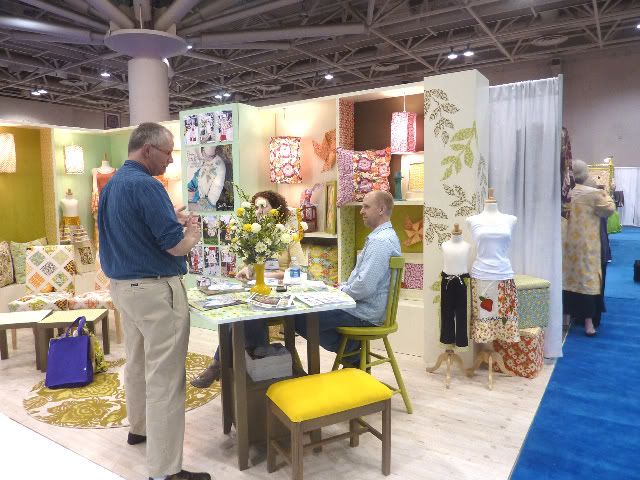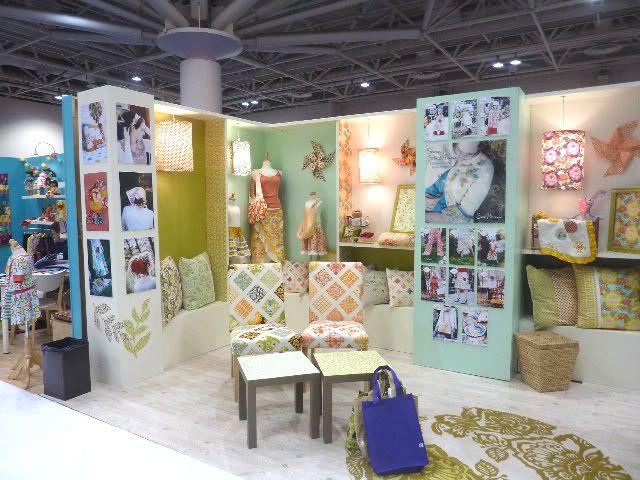 And here is my friend Patty Young's booth. Cute new doll panels, Patty!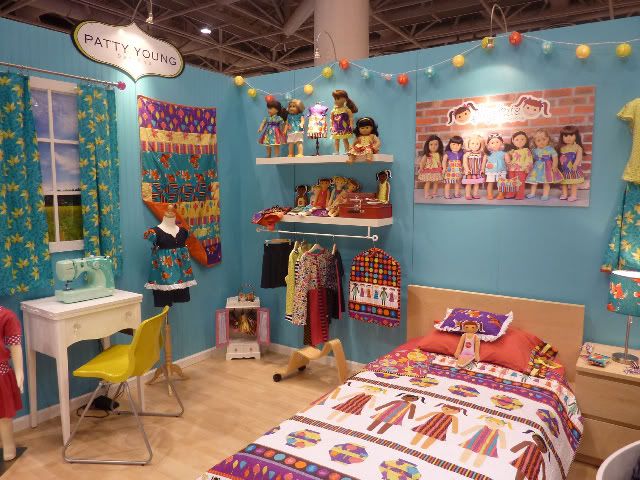 Here below are my new friends Anne and Valerie (Pillow and Maxfield). LOVE their new line. LOVE them! (such nice ladies.)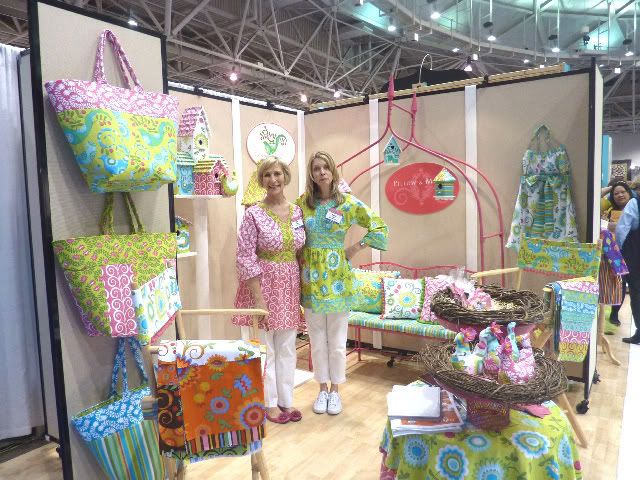 Super cute director's chair re-do!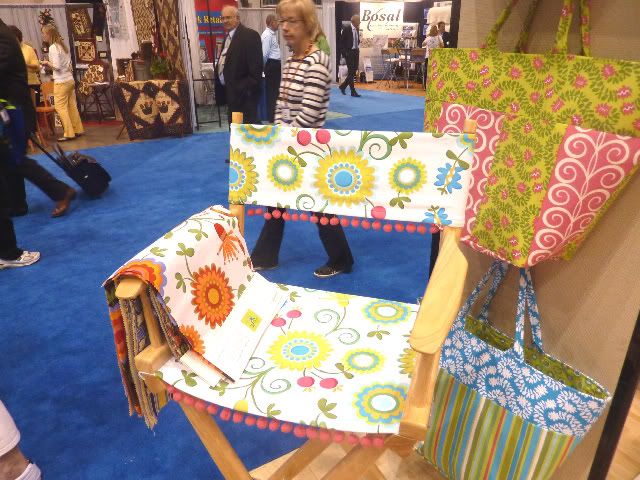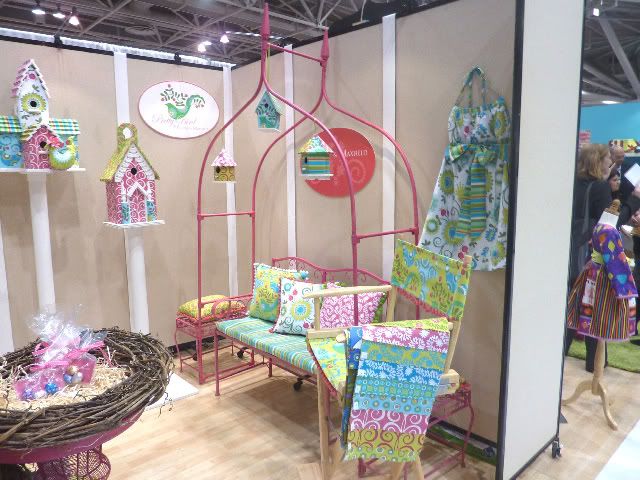 And this, below is Anna Maria Horner's booth. (Lucy is thumbing through her NEW BOOK!)


Here, below is Anna showing us her really cute shoes (and her book got in there too somehow.)

The book is really fab. you need a copy!!


This here, above, is my baby sis Lucy, who is so dang cute sitting there on Anna's piecework couch!
That's it for now...check back next time when I get more photos up.

Also...market sample giveaways and sale coming soon!! Don't stay away too long, you could miss it!