Hello All! Hope everyone had a lovely Easter (that is if you celebrate it), and are looking forward to lots of lovely springtime weather! I know I am:) I just wanted to let you in on some news here at Lila Tueller Designs;

I have been very busy creating some new sewing patterns for your sewing enjoyment! It has literally taken months to accomplish this, and I hope you will like them as much as I do! I have 3 new patterns on the horizon that I hope you will enjoy: The first two are for Tween girls in sizes 8-16. They are fun and girly, but not too over the top, so as not to scare off your fickle teens! (I have some of my own...so I get it.)

The first is called "The London Peasant Top/Dress"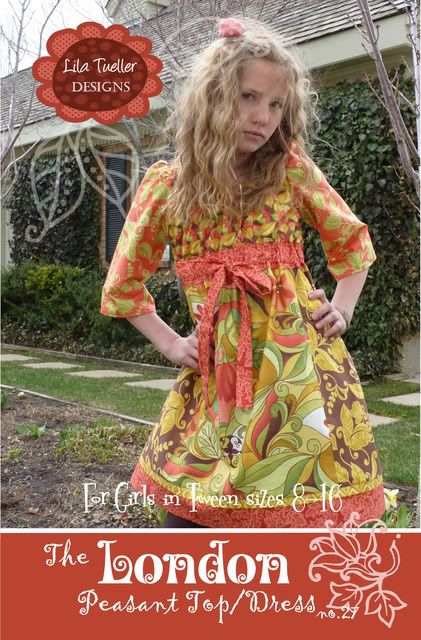 (It was a cold, windy day, and my daughter Abby was not one bit happy to be modeling for me.)



This Top/Dress has a gathered neck and waist, sleeve options, length options, skirt panel options, and flat piping to add a little interest here and there. And there is a tiered version for the more feminine types.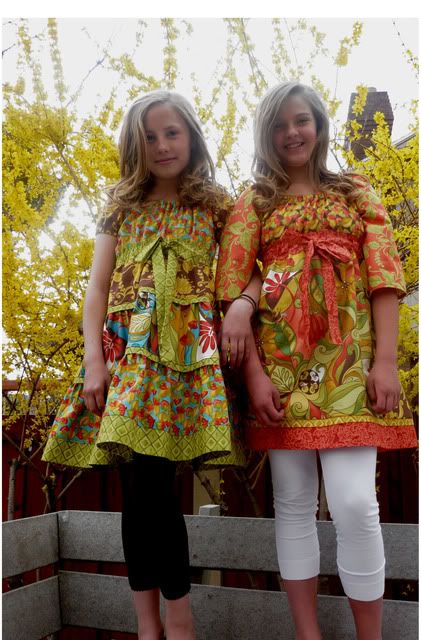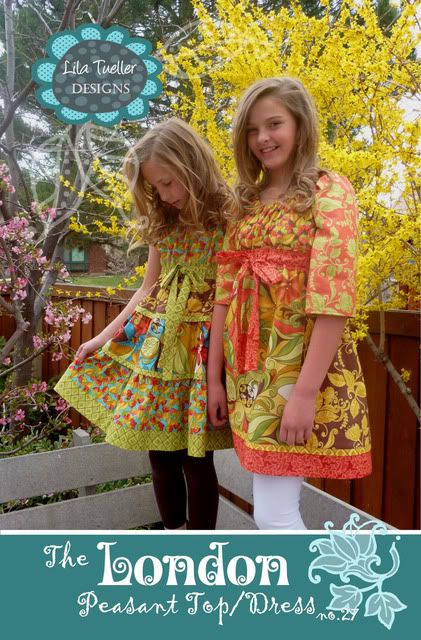 Here it is with a bell sleeve, done in some Spirit fabric with some cool blue accents: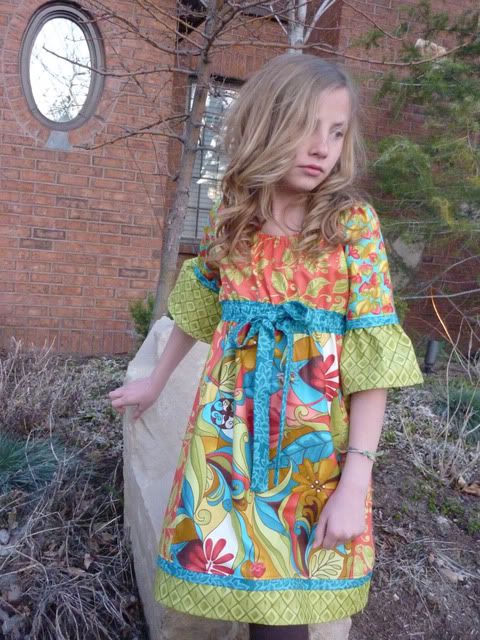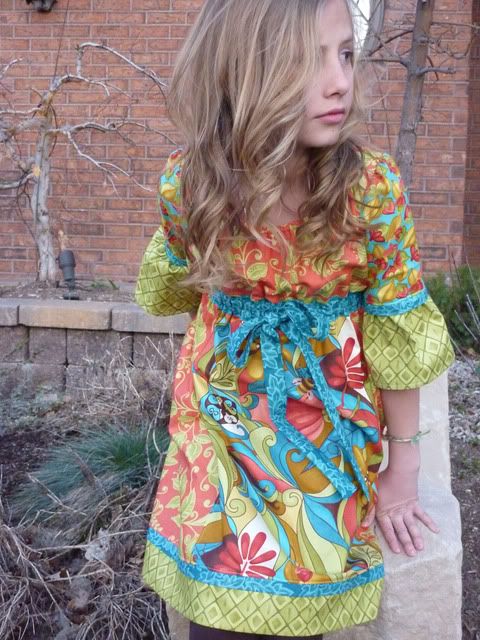 The next one is called "The Abigail Dress/Top"
It has a "Y" shaped neck band, and a front waist band with ties in the back. It has sleeve options, length options, and hemline options, to name a few. This pattern cover shows just one way to make it: with pockets, ruffled hem and sleeves.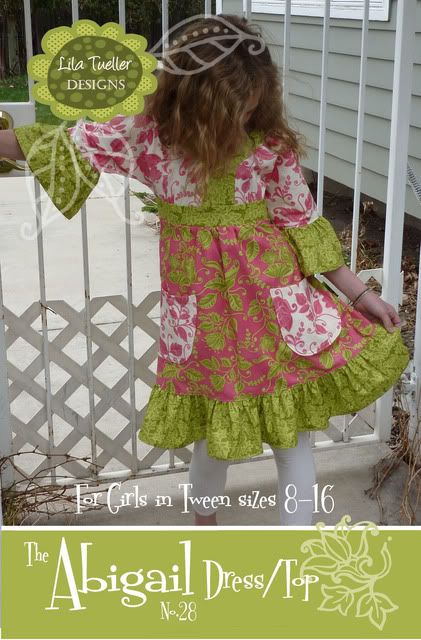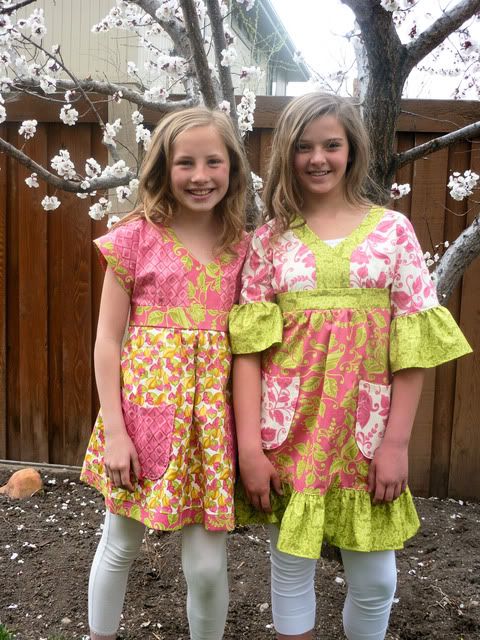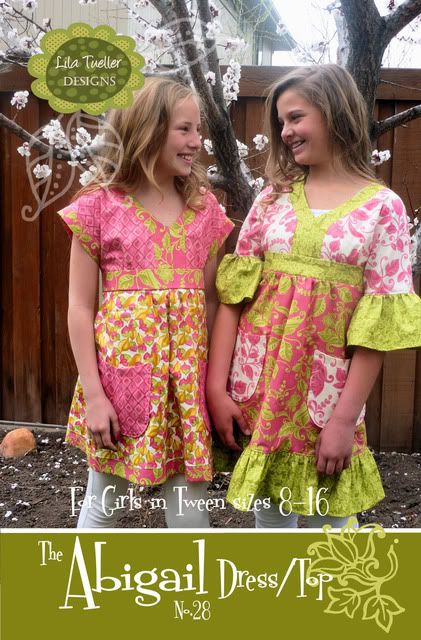 Above you can see two ways to make this pattern.

Here it is below, as a top, done in Eden for spring. Notice the cap sleeves , and there is no ruffle here, but a hem band instead. And no pockets.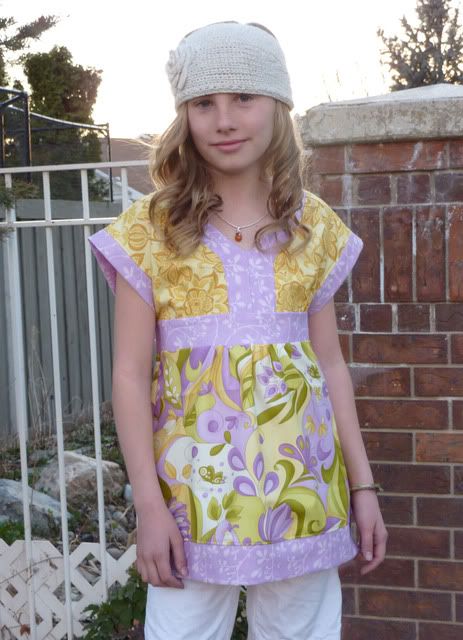 And here it is as a top, done in oranges, greens and browns, with a double banded hem, longer double banded sleeves, and without pockets.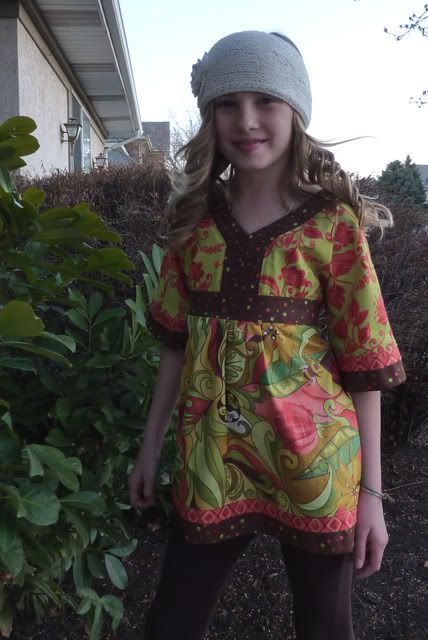 And below, done in Tina Givens and Kaffe Fassett...in the longer top with the cap sleeve, narrow hem band, and pockets again.





So, with these two new patterns, you will be able to make lots of cute new things for your "tween" to wear!

Last but not least, The Santa Monica Jacket and Cap for adults.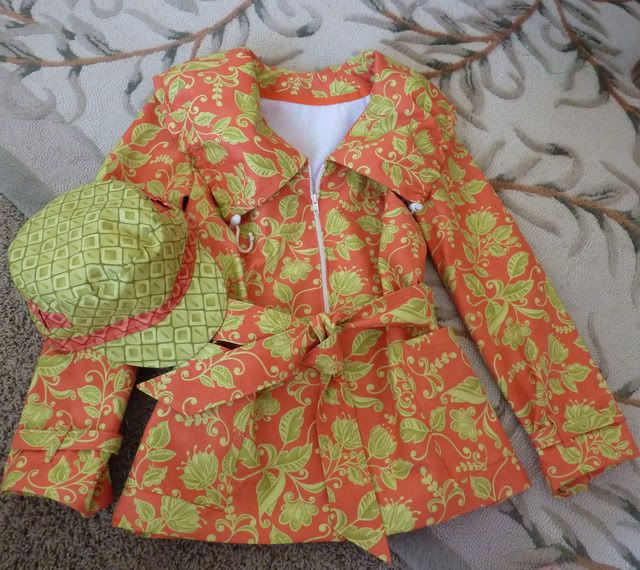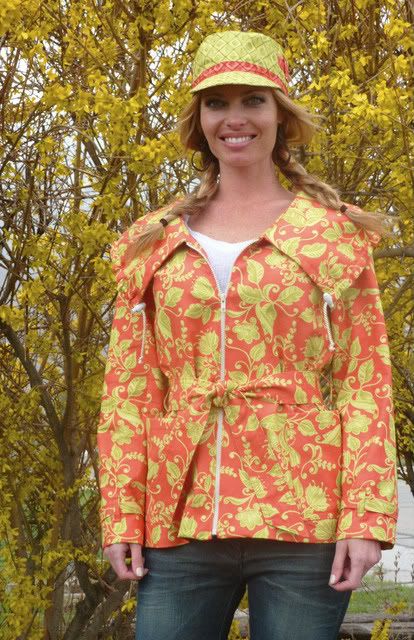 The gorgeous creature modeling this outfit is my friend Marin. She is the mother of 3, and is a total knock-out! (As you can see.) She isn't allowed to walk next to me in public. ( Just kiddin':)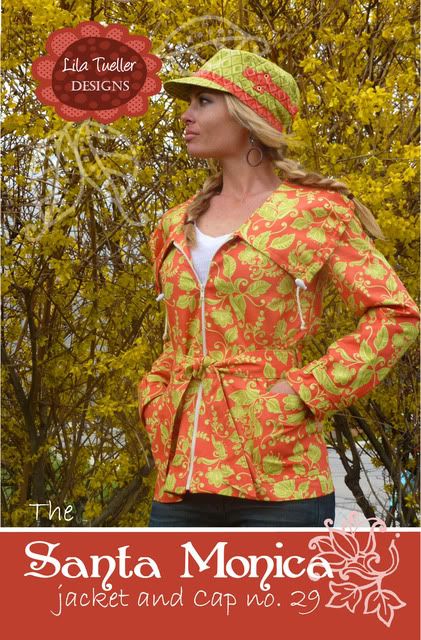 This pattern is designed to be made using my new "Spirit" twill fabric, coming out in the fall, as shown in the photo here, OR, you could make them before then using anyone's twill, canvas, corduroy, poplin, or upholstery weight fabric. You can also make it using regular quilting weight fabric, backed in a nice woven fusible interfacing.

I plan on having it ready to be released in about 2 months or so. The others should be ready by the first week of May.

As soon as the new patterns are available to ship, I will announce it and have them activated and up on my right sidebar, so you can order them for yourself!

However, if you are a wholesaler and would like to Pre-Order them, you can do that, and I will send them out to you as soon as they are available to ship. Just send me an email:

Lilatuellerdesigns@gmail.com


This brings me to my next topic...FABRIC!

I have been so busy sewing and writing up instructions, that I haven't even taken a second to show you my new fabric collection: SPIRIT

You can see little bits of it in the new pattern photos above. It's a really colorful collection to inspire you to sew in fall 2010.

This collection will be showing at the Spring Quilt market in Minneapolis in May. It won't be available in stores until early fall...that's just the way it goes in Blogworld/Fabricland. It's an annoying fact we all have to deal with.


Anyway...I promise to put up pictures of it soon...but first I have to feed my kids some lunch, brush my hair and my teeth, put on some clothes, and try to be a human mom for a while!

Sorry for that little taste of reality...but that's me.

UPDATE: Here they are: The Spirit Line-up in pinks, greens, oranges, golds, browns and blues.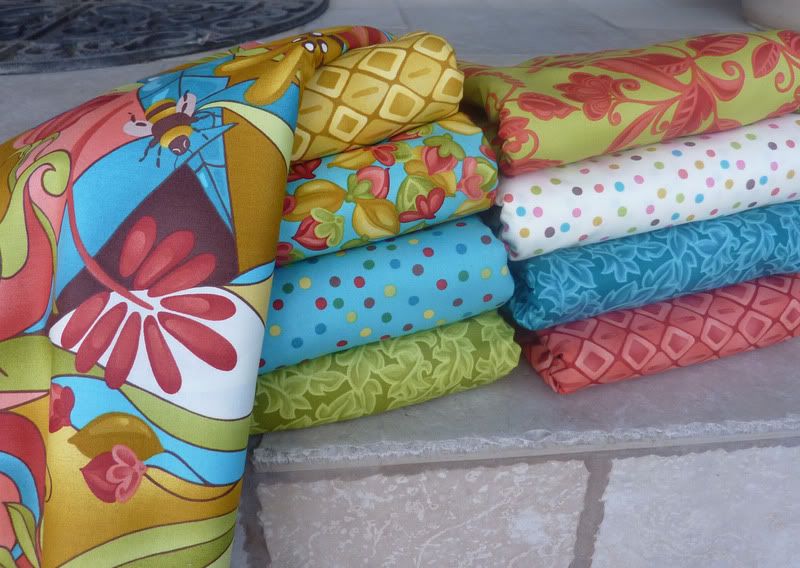 Hope you'll enjoy sewing things with them...not exactly for the faint of heart:)

Love to you all...
Lila