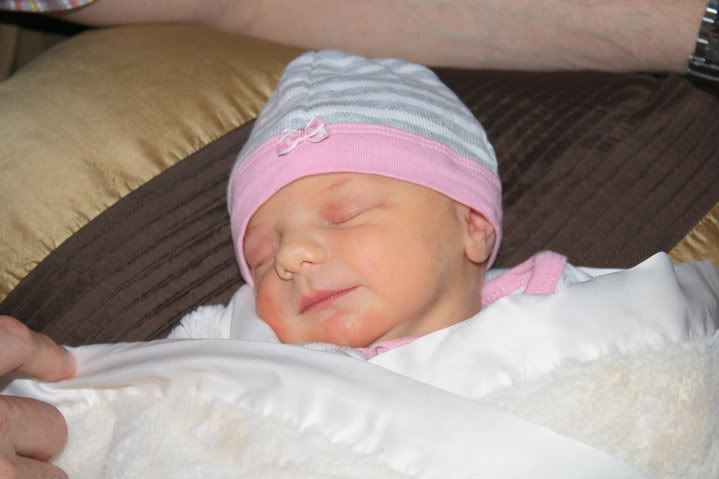 I've been holding this in for over a week, and I can't hold it anymore! My daughter Brittney had another little girl on Monday the 19th of April, (same birthday as my youngest son) and she is an absolute doll! 7lbs. 1 oz. 19" long, and sweet as sugar. Look at that precious little face!

Her name is Lola:) Pretty close to Lila...right? That's what I thought too!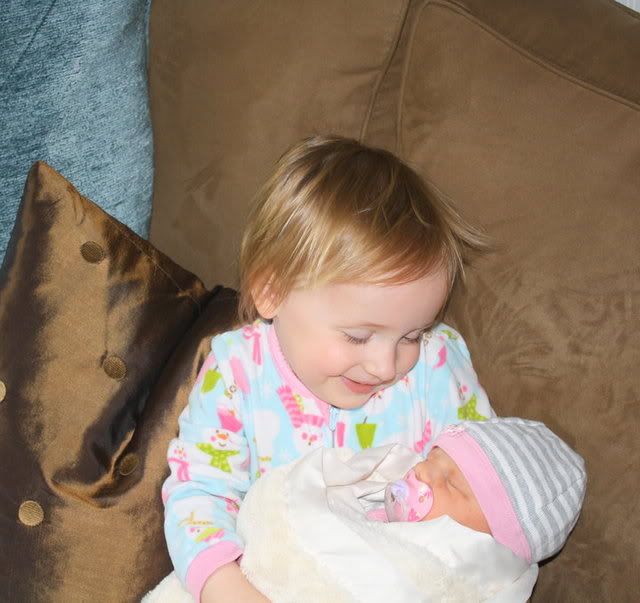 Look how her big sister Halle loves her!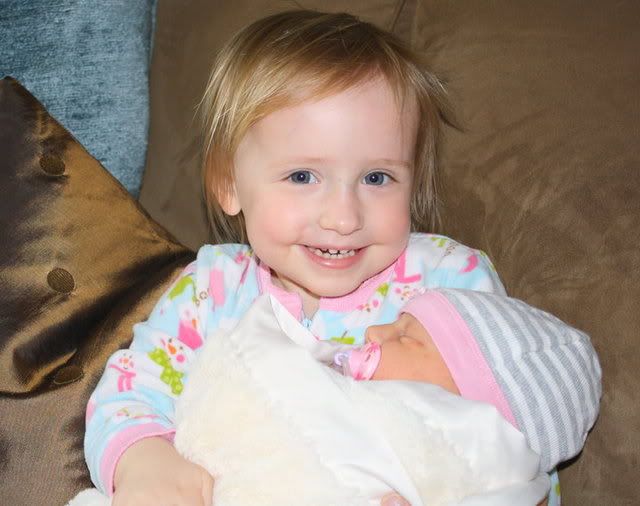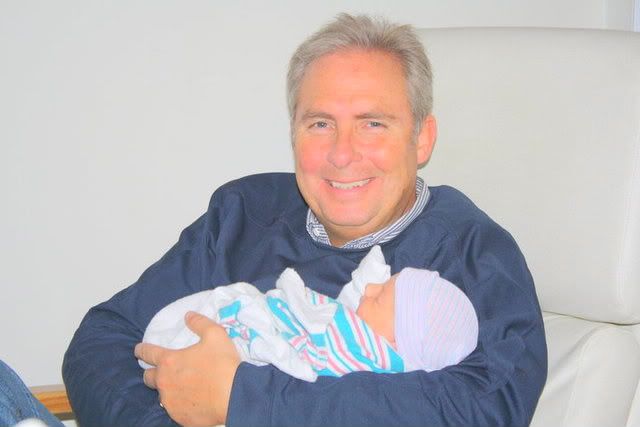 ...and so does Pappy!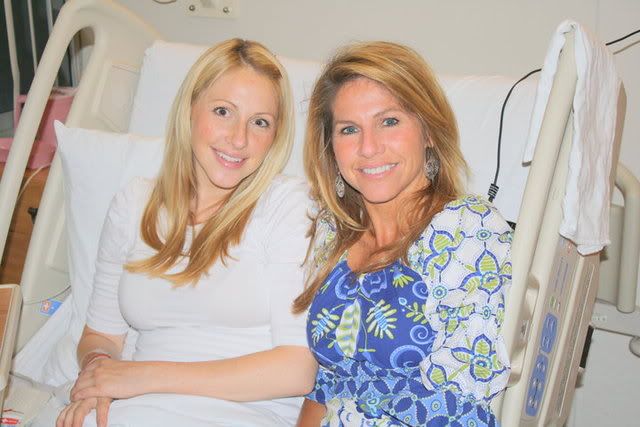 Her momma and Gramma are really proud they made it through. (I felt like I pushed as hard as she did!) WHEW!! I think I look like I had the baby... Brittney is just radiant!
Soooo fun!

Yes...that is a Funked Out Peasant Blouse I'm wearing, in some of my favorite Pillow and Maxfield fabric. Such a gorgeous collection!

Just had to share...these are the times that make life wonderful, and put everything else in perspective.

Love to all...
Lila