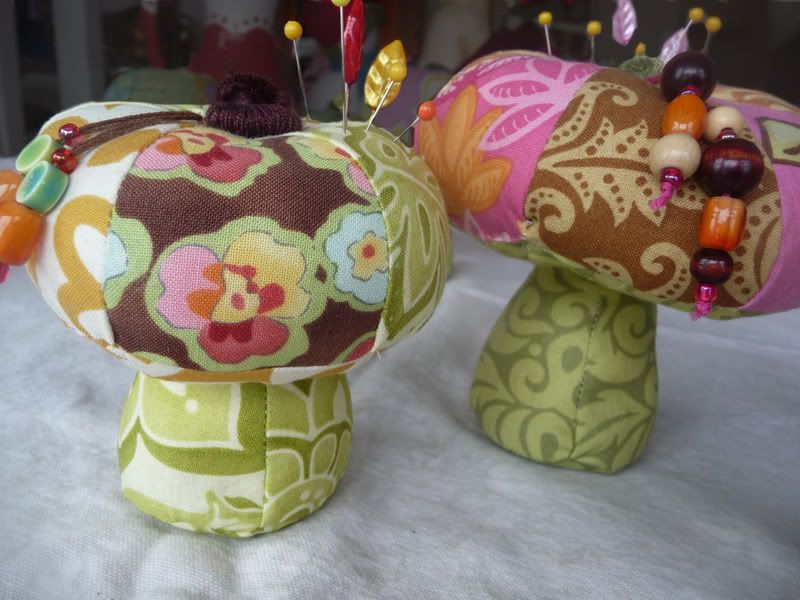 You can never have too many cute pincushions...can you? I like them for gifts (to sewers) too, because sometimes you will make something for someone else that you might not ever get around to making for yourself.

I knew it was a new twist on an old idea...you know, that 70's mushroom craze. I think I was about 11 or 12 years old when I first became aware of the whole mushroom thing going on. Of course I was too young and too naive to know it was all about the hippie movement, and the hallucinogenic qualities that certain mushrooms produced when eaten, or maybe smoked, I'm not sure.

All I know is that back then just about everyone and their dog had mushroom decor everywhere. There were mushroom candles, mushroom wallpaper, mushroom curtains on the windows, clay mushrooms in planters, big ceramic mushrooms adorning the gardens, mushroom jewelry, you name it, there was a mushroom for it. There were psychedelic mushrooms adorning the t-shirts and posters of just about every hippie out there worth their salt.

So when I decided to look around for mushroom pincushions, I was pretty sure there would be a glut of them on the market, since there has been a bit of a 70's revival going on. And there were quite a few, but none were quite what I was looking for.

So I decided to go ahead and design my own mushroom pincushions. I tried out several styles, and came up with a set of three that I quite like.

These pictures represent my mushroom escapades: the trials and the errors. Kinda fun.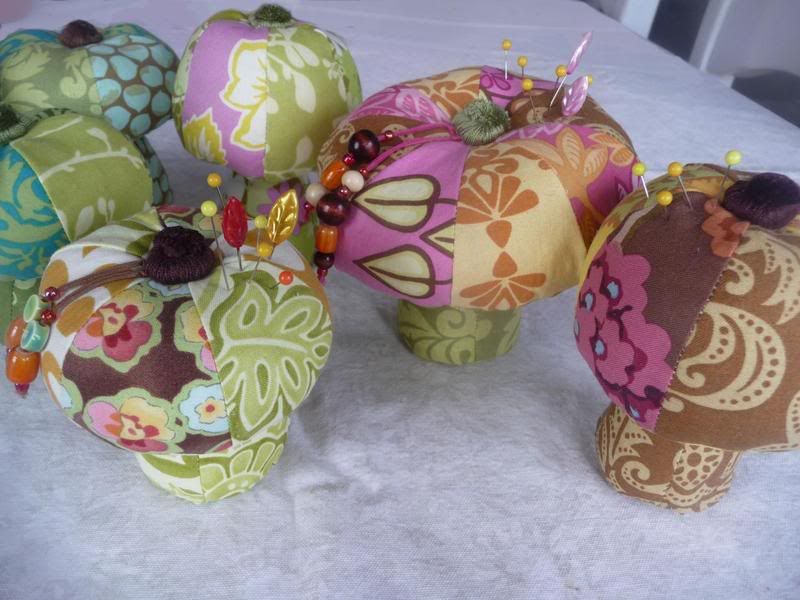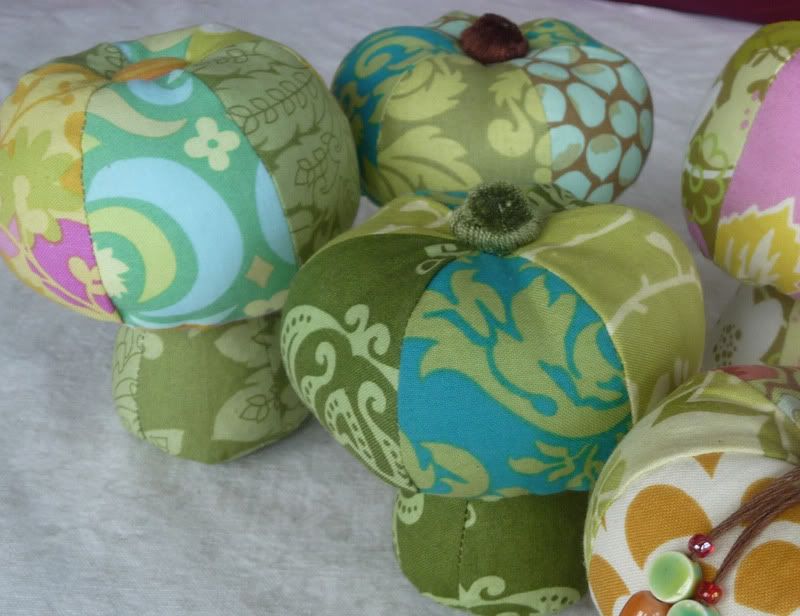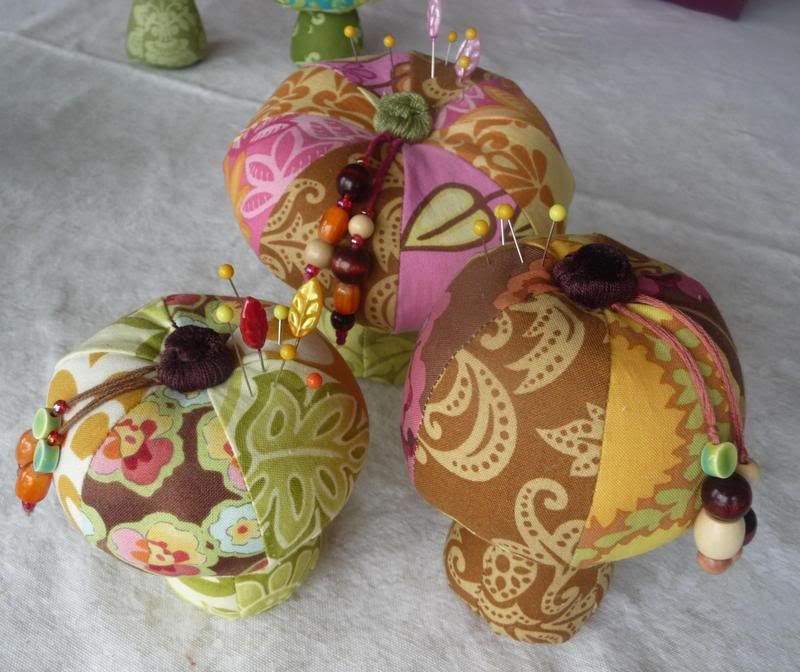 These colorful little pincushions vary from 3 1/2" to about 5 1/2" tall, and stand up quite easily by themselves. (Ithink they'd be really cute with polka dot tops too!)
Be looking for them to reappear as a free down-loadable pattern here on my blog in the very near future! Then you can use up some of your little scraps to make something useful and cute, too! It won't be too long...I just have to write up the instructions and take some pictures of the process.

No hallucinogens involved with these mushrooms... Sorry, ha-ha.
However, I'm afraid they ARE addicting!

Later...
Lila