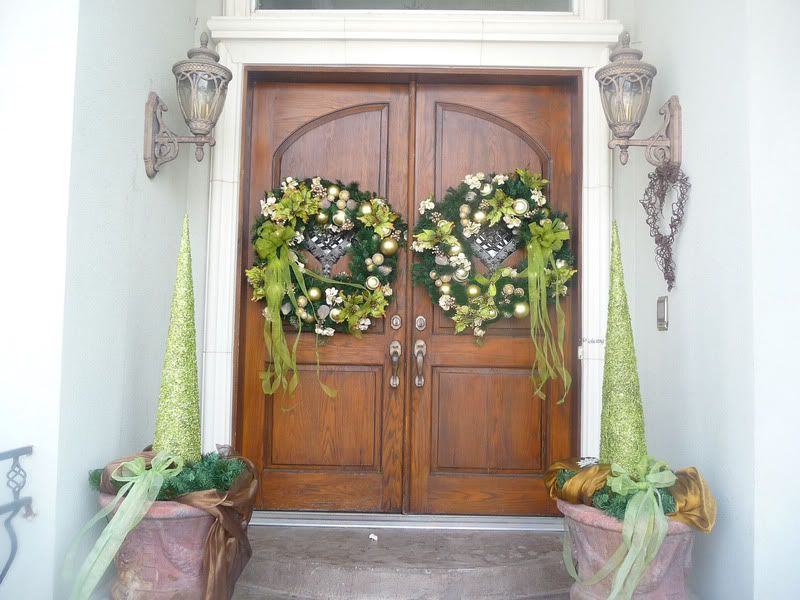 You are entering a Christmas Wonderland!


Do you remember our dear friends who invited us to their home in Cabo last spring? I posted lots of pictures of their gorgeous home overlooking the ocean...
Well every year they host a traditional Christmas breakfast with friends, and we were so lucky to be able to partake of the fabulous-ness they prepared in our behalf! And as I was there looking around their beautiful home, I was overcome with wonder and awe at the inspiring over-the-top Christmas decor they had everywhere I looked. I knew I needed my camera, but I didn't think to bring it! Why didn't I know I would need it?
So after I had eaten I decided to run home and get it so I could attempt to share some of it with you.
Let me just say that my lame photography skills in no way do it justice, so you'll just have to believe me when I say it was absolutely breathtaking!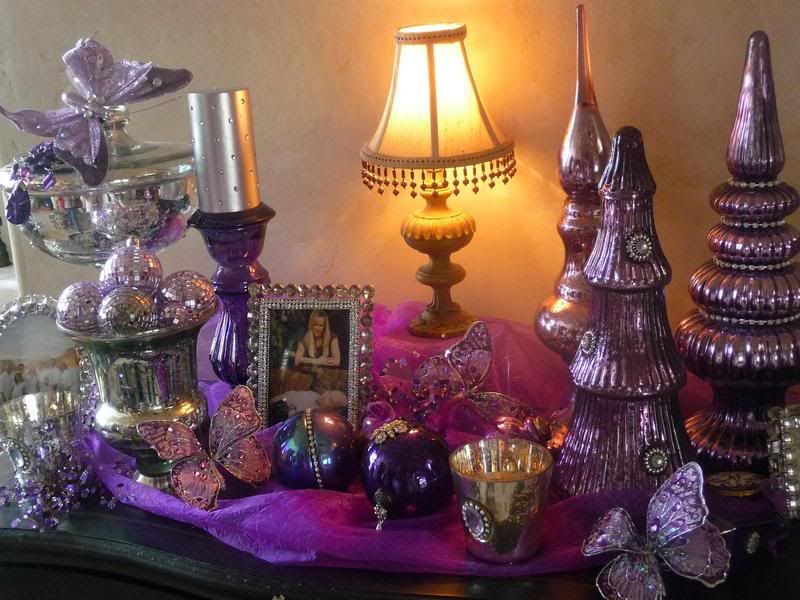 This is the purple table in the entryway. It introduces you to a glimpse of what is inside...


... the shimmery chandelier hanging overhead in the entry way...



Below, we have a picture of Kirk cleaning up after the delicious breakfast of whole grain waffles with fresh fruit toppings and whipped cream, homemade traditional french crepes with all the trimmings, buttery scrambled eggs laced with cheese, crisp, savory bacon, fresh squeezed orange juice and hot cocoa with whipped cream. YUM!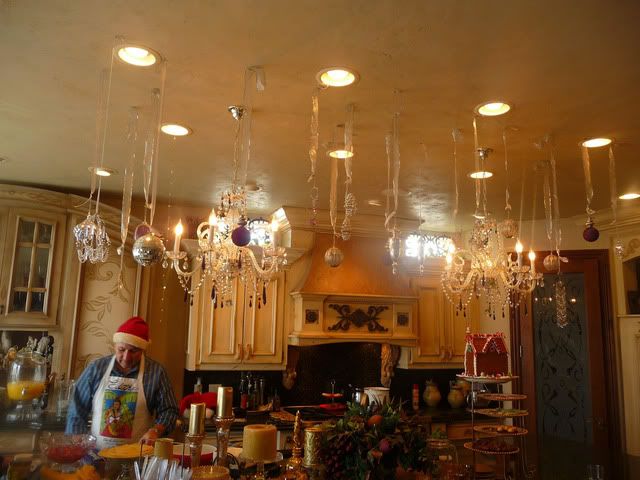 Look at all those baubles hanging from the ceiling.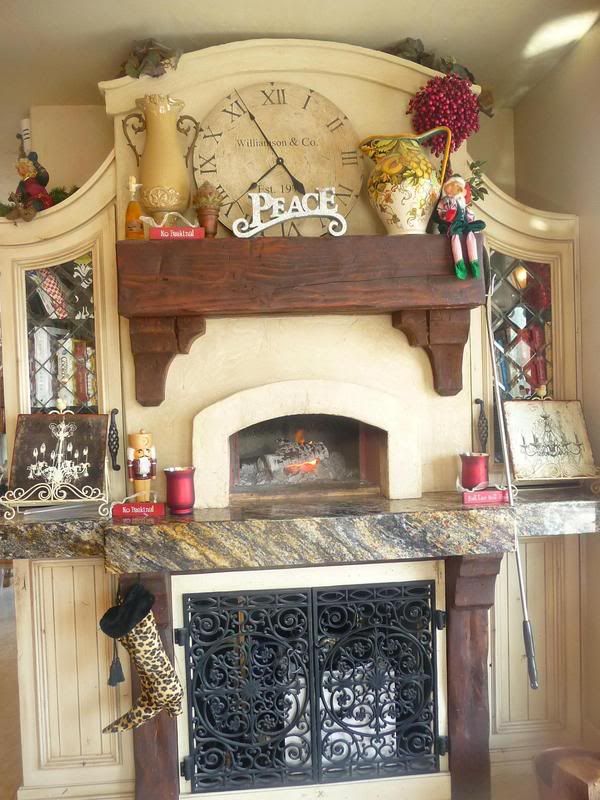 This above is the famous custom made Italian pizza oven. It is used weekly if not more often, and i have had the pleasure a few times now of partaking of Jackie's gourmet homemade personal pizzas made in this oven. There's nothing better!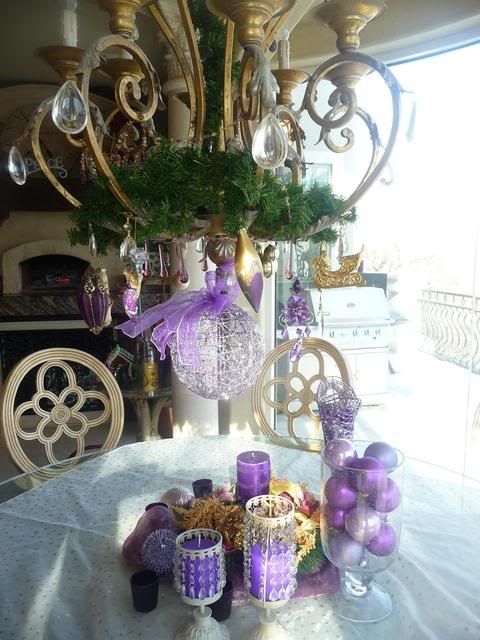 The sun-drenched breakfast table "post-feast". Bet you can't tell what Jackie's favorite color is...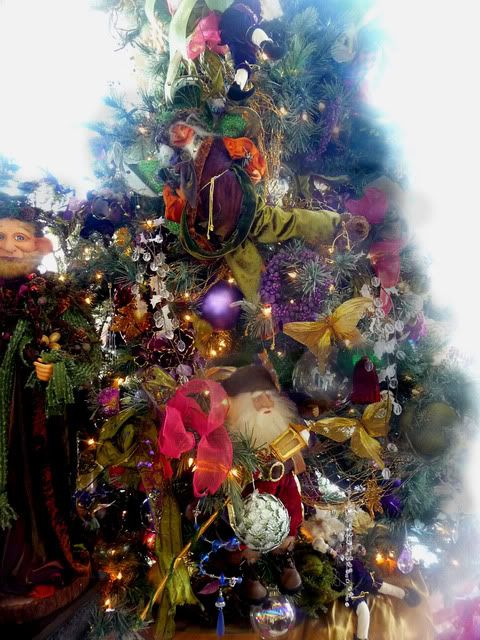 This here is just a portion of the "tree"...for lack of a better term. It is literally encrusted with Christmas cheer!
(Once again my photography skills can't begin to even attempt... )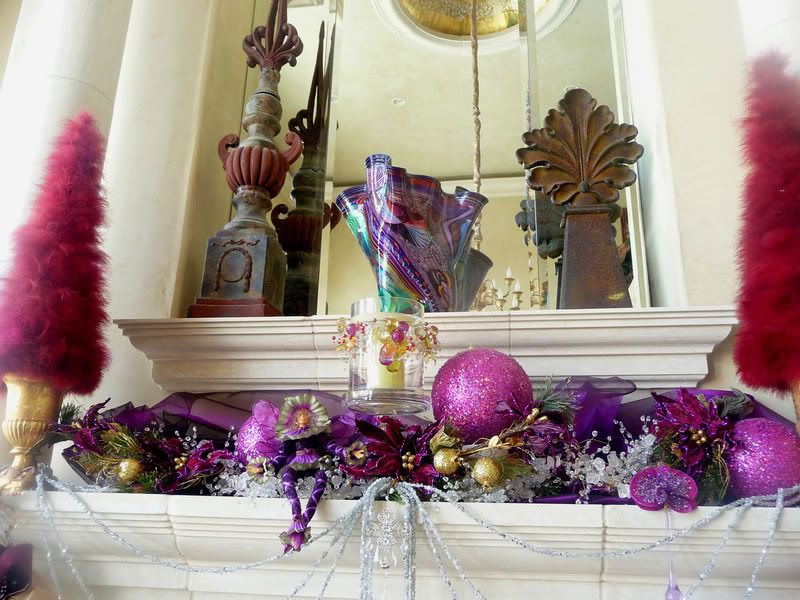 This is the mantel over the living room fireplace. More of that favorite color...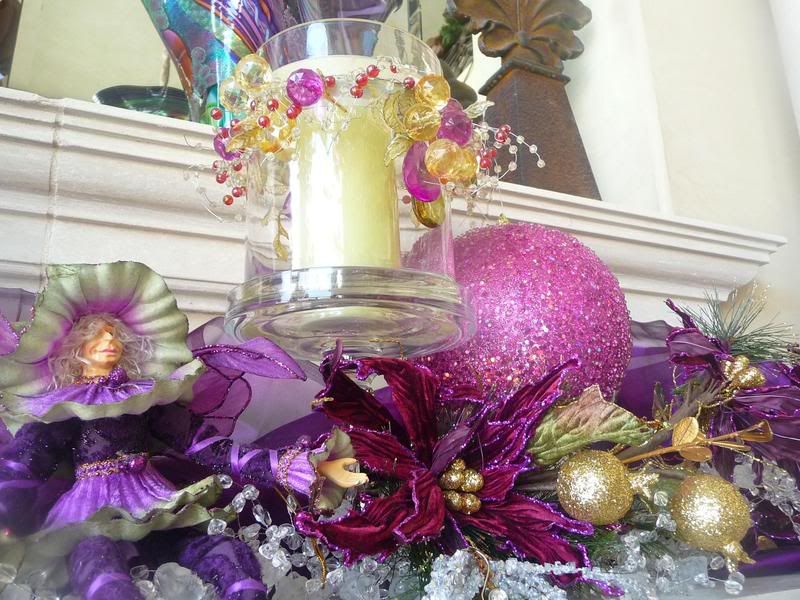 (And a closeup shot of that same mantel to show the detail.)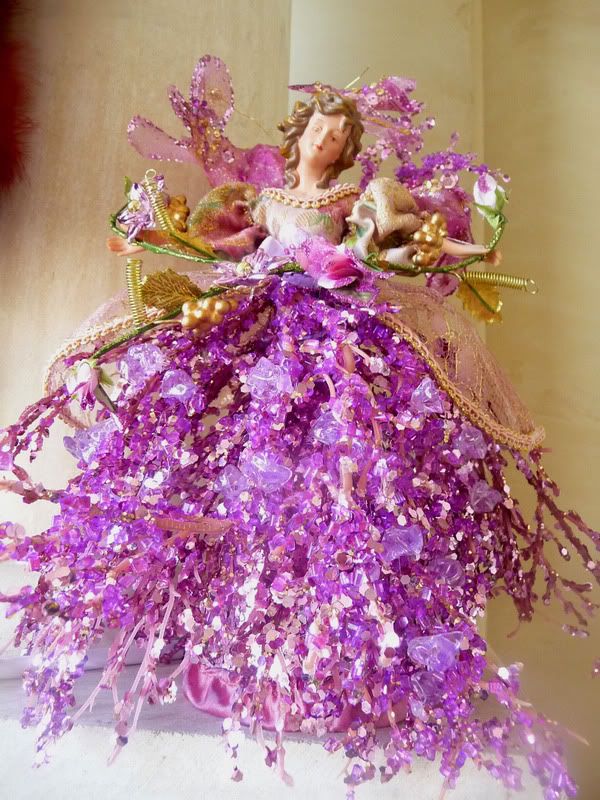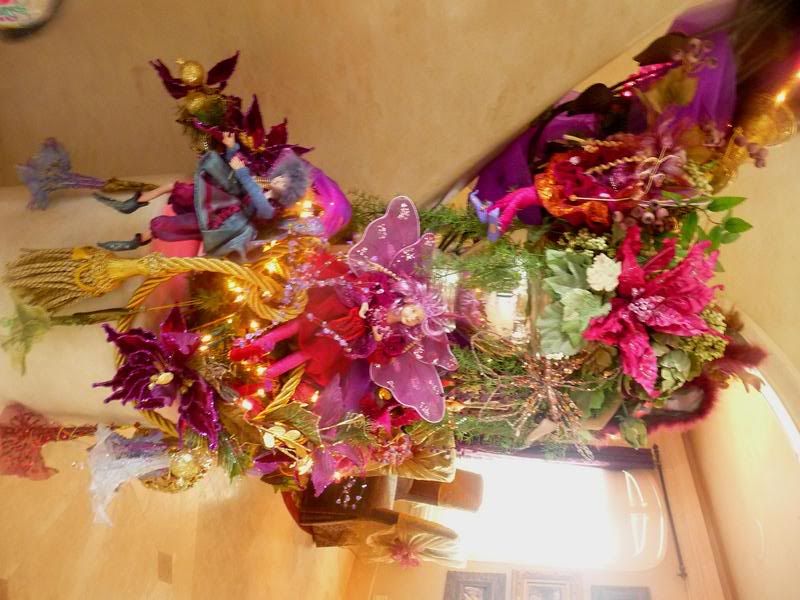 This is the staircase banister, which I couldn't begin to showcase effectively. It swirls and curves around and continues in the manner you see here.
The whole house was filled with adorable elfin creatures everywhere you look! Just like a fairy tale.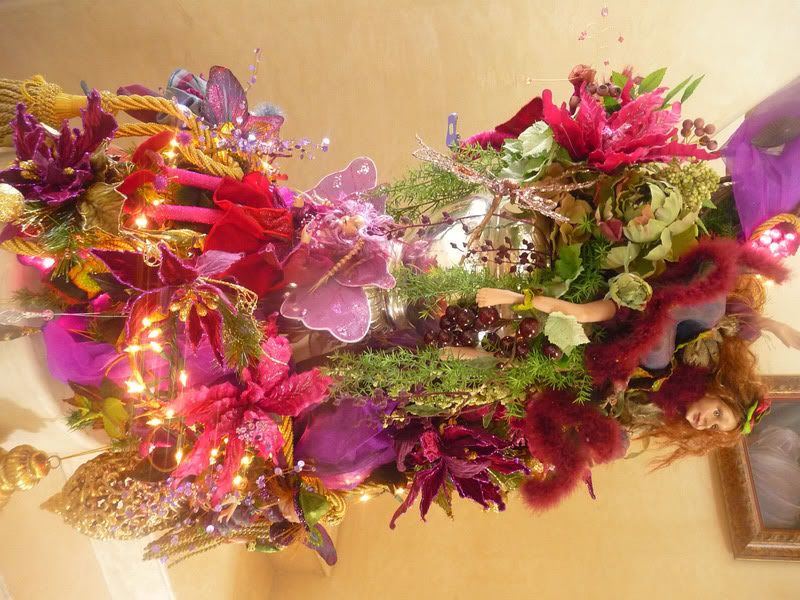 ...Visions of sugar plums....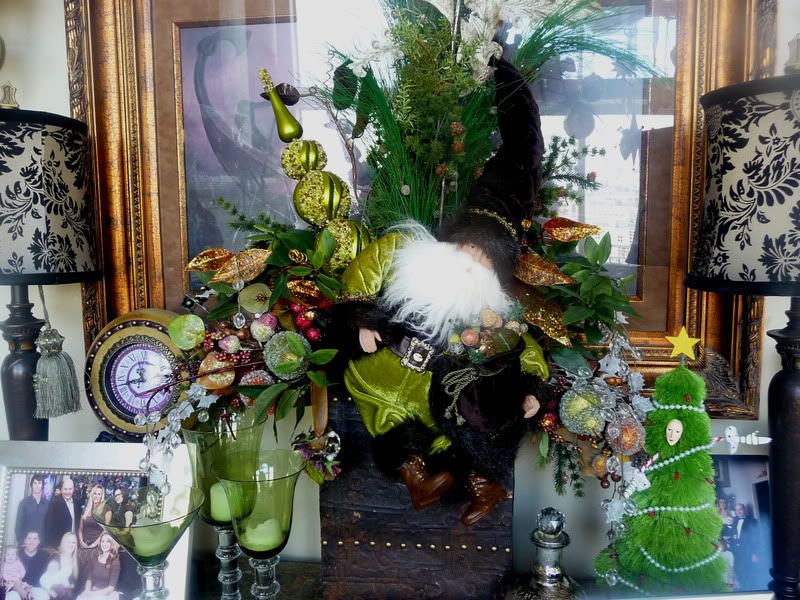 A small spot of Christmas green in a crystal sea of lavender and plum.


Here are two little elves sitting on a shelf in the kitchen.
Literally an entire nation of elves reside here at Christmas time. Aren't they adorable?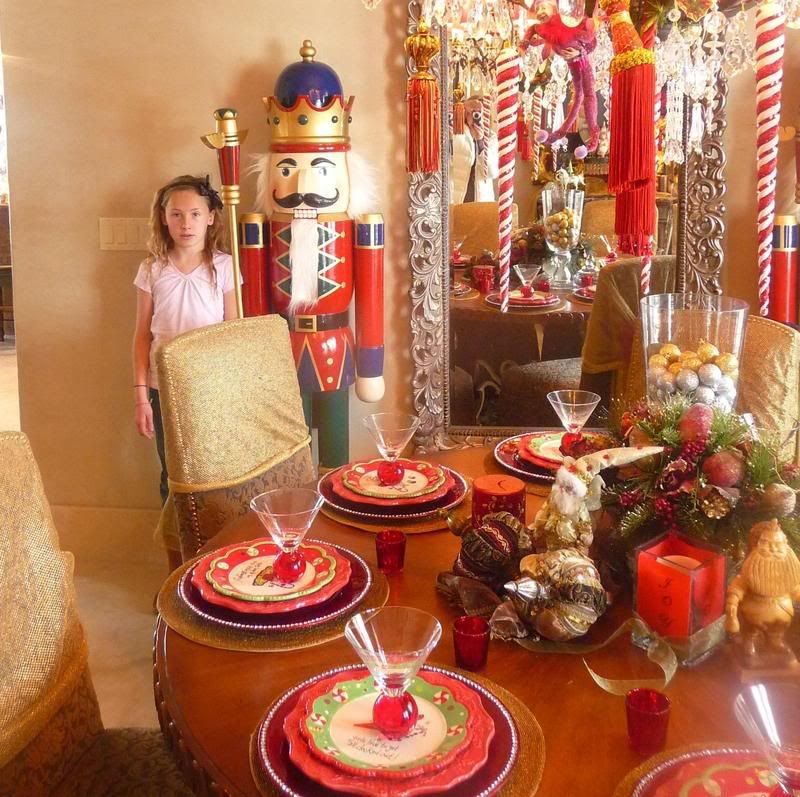 Here in the dining room, there are two enormous nutcrackers on steroids! My 11 year old daughter is standing next to one, so you can see just how large they are.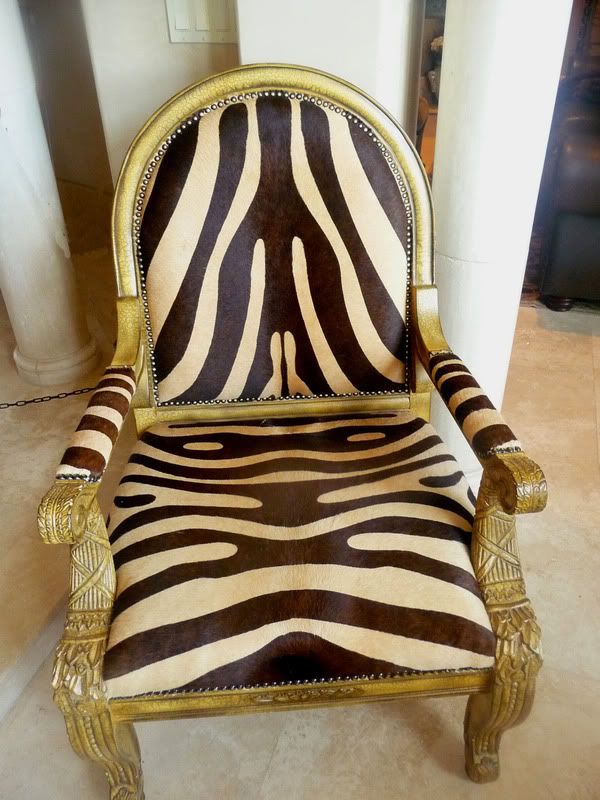 I just had to include this zebra chair in the front room. (I think it's my favorite thing!)
Talk about an impact piece...wow!

Well, there you have it. I wish you could have been there in person, and I hope you are having a wonderful Christmas celebration wherever you are...or Hanukkah, or whatever you may be celebrating!

I'm going to go cook up some holiday caramels!

Hugs to you all,

Lila