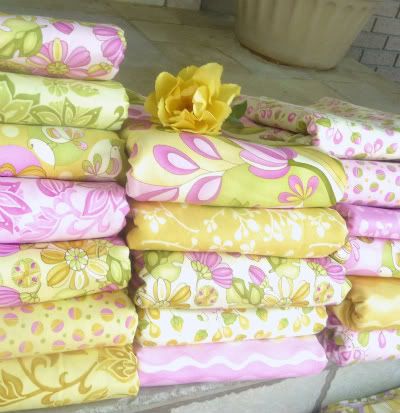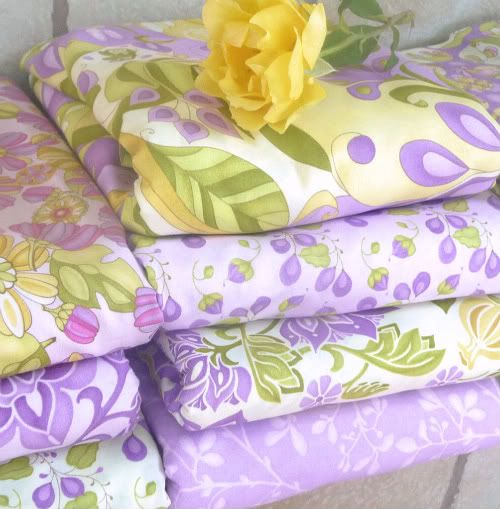 I finally got around to shooting some pics of my newest fabric line, soon to be released, called "Eden".
This collection is full of spring pastels and semi-brights that evoke feelings of Easter eggs and sweet little spring chicks!
I am using it to create some bedding patterns, and a new skirt pattern (that is yet to be completed.)
But as soon as I make a blouse for Stella, (so she's not topless) I'll show you a picture of her wearing the new skirt, with her "NEW HAIR"! She is soooo excited...although she doesn't always show her enthusiasm outwardly:)
She looks so different now... she's like a brand new person, or should I say 'pseudo -person'. It's amazing what a new "do" and a new color will do for a girl...isn't it? Not that I didn't love her hot pink spikey look...she was sort of "edgey", wasn't she? \(can you tell I am having way too much fun with the whole Stella thing?)

Anyhow, the fabric will be available in the spring...which will be just around the corner!

Sort of.

Here's a little sneak peek of one of the pillows and a bit of the bedding in two new patterns for the home, coming on the scene soon.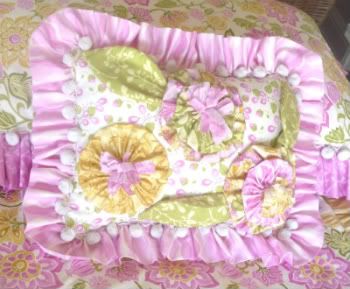 See you later... I have to sew some stuff.

Lila